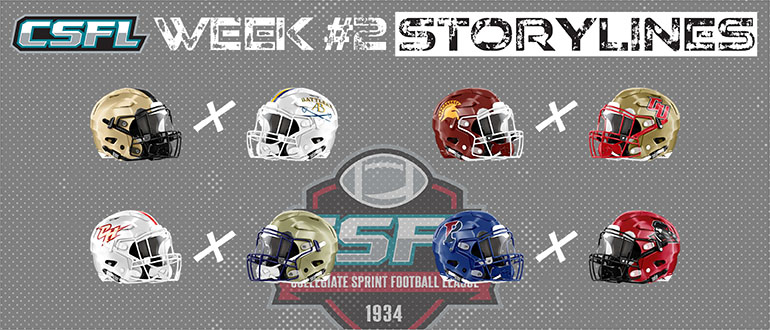 CSFL Week #2 Storylines & Matchups
By: Doug DeBiase | Collegiate Sprint Football League | September 21, 2021
CSFL Week #2 Storylines and Matchups.
ARMY at ALDERSON BROADDUS
Friday | 4 p.m. | Watch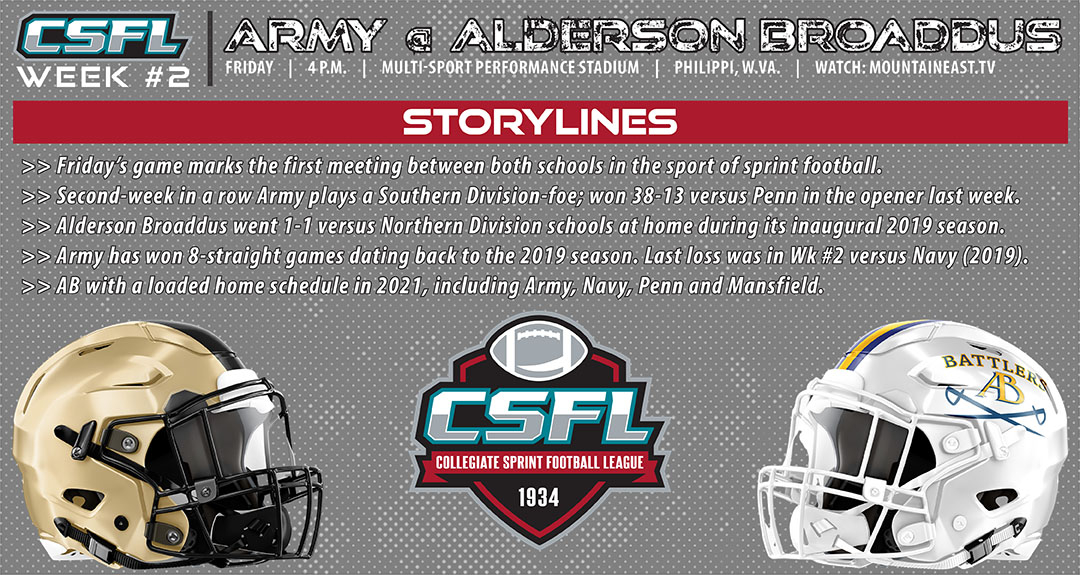 ---
ST. THOMAS AQUINAS at CALDWELL
Friday | 7 p.m. | Watch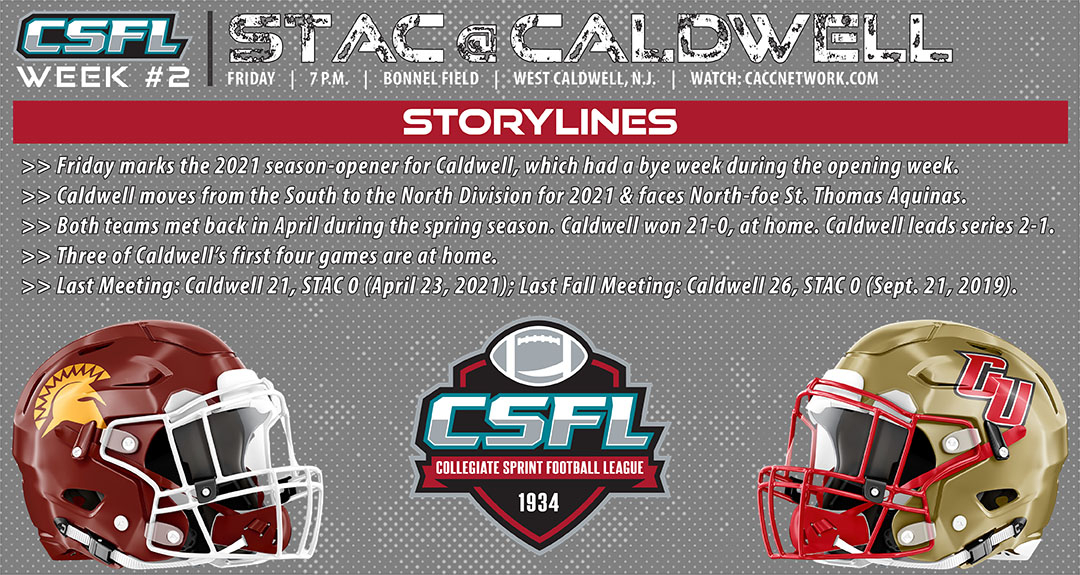 ---
CHESTNUT HILL at NAVY
Friday | 7 p.m. | Follow on Live Stats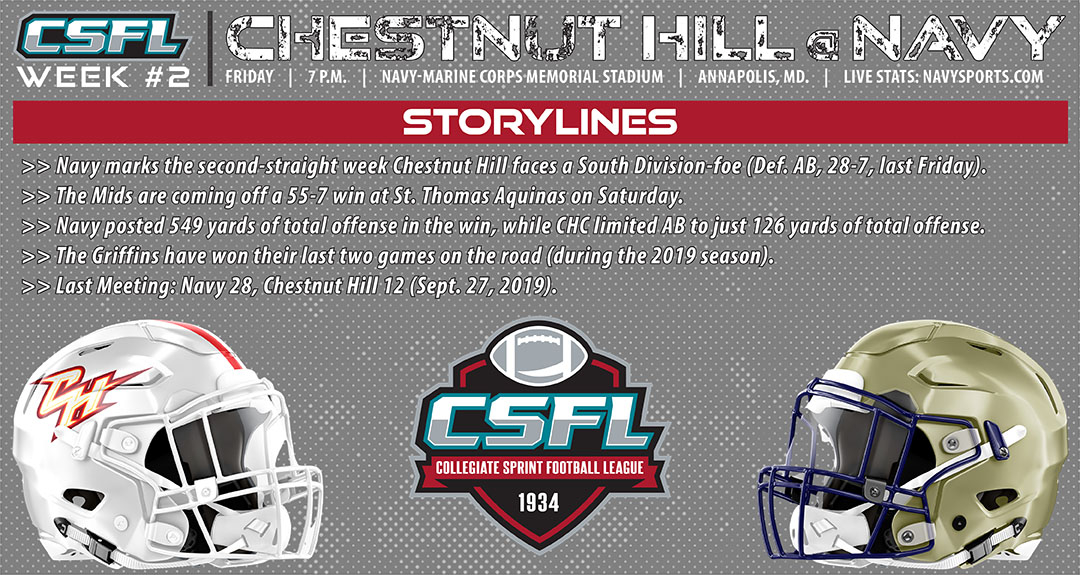 ---
PENN at MANSFIELD
Saturday | 7 p.m. | Watch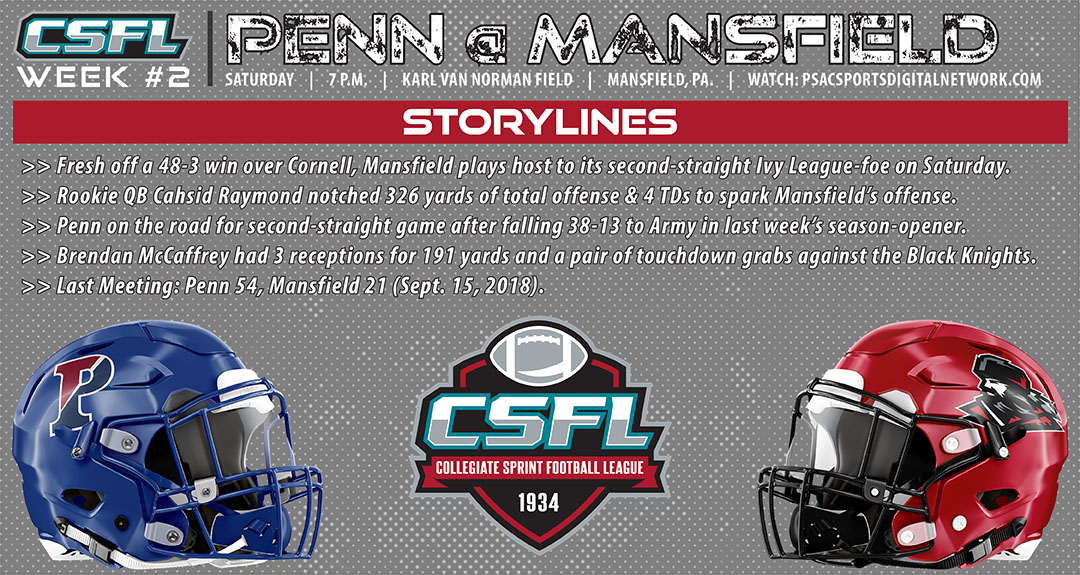 ---
ABOUT SPRINT FOOTBALL
Sprint Football is a full-contact, intercollegiate, varsity sport that features the same rules as NCAA football, except that all players must weigh 178.0 pounds or less. The league has been in existence since prior to World War II.The Collegiate Sprint Football League is comprised of 10 member institutions including Alderson Broaddus University, Army West Point, Caldwell University, Chestnut Hill College, Cornell University, Mansfield University, the U.S. Naval Academy, Post University, the University of Pennsylvania and St. Thomas Aquinas College.
For more information, please visit sprintfootball.com.