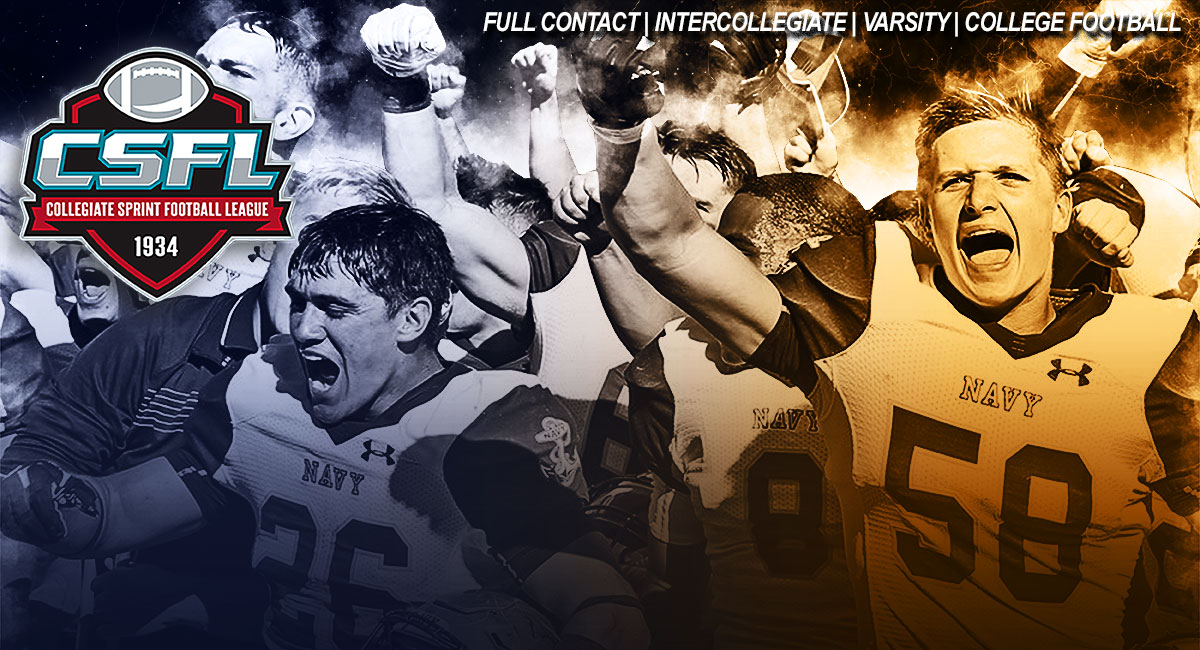 History Of The CSFL
Sprint Football is a full-contact, intercollegiate, varsity sport and has the same rules as regular college football, except that all players must weigh 178.0 pounds or less. The league has been in existence since prior to World War II.
Sprint Football players are fundamentally sound. Execution is the focus in Sprint Football. Players are schooled on the basics and provide fans with an exciting brand of textbook football.
A CSFL athlete exemplifies hard work and dedication. Players who wish to become CSFL Athletes must weigh 178.0 pounds or less. Players must also have the desire needed to succeed in the CSFL. The league is made up of hard working players who strive to be the best in both academics and athletics. Players must first be dedicated to academics, but must also be willing to put in the time and commitment needed to help make their team a champion.
There are currently nine teams playing in the CSFL: Alderson Broaddus University, Army West Point, Caldwell University, Chestnut Hill College, Cornell University, Mansfield University, the U.S. Naval Academy, the University of Pennsylvania and St. Thomas Aquinas College.