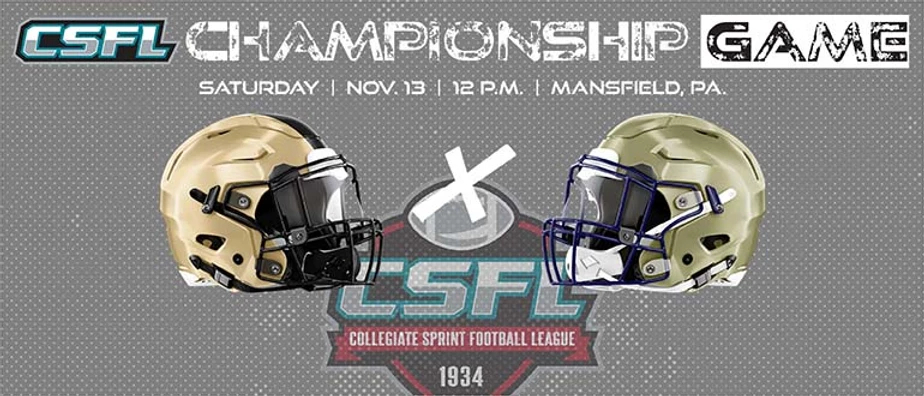 2021 CSFL Championship Game Preview
By: Doug DeBiase | Collegiate Sprint Football League | November 10, 2021
NEW HAVEN, Conn. -- Army and Navy will once again renew its historic rivalry this Saturday as the Black Knights and Midshipmen square off in the 2021 Collegiate Sprint Football League (CSFL) Championship Game at Mansfield University in Mansfield, Pa. Kickoff is set for 12 p.m.
Army and Navy met during the regular season back on Saturday, Oct. 2, as the Mids handed the Black Knights a 14-6 setback in the Star Game at Shea Stadium in West Point, N.Y. Navy's win snapped a two-game losing streak to its service academy rival.
Saturday's title game will be played at Karl Van Norman Field on the Mansfield campus, as the school is serving as the host institution for the championship game. Admission is $10 for adults and $5 for college students with a valid school ID.
Navy leads the all-time series, 45-38-1, as the sprint football rivalry goes back to 1957 when the institutions played for the first time.
The teams have met in the last two CSFL Championship Games (2018 & 2019). In the previous two championship contests, the team that lost the regular season contest came back to win the conference title and raise the league trophy. Army handed Navy a 17-14 setback in 2018, but the Mids rallied to down the Black Knights, 24-10, in the title game. In 2019, Navy won the Star Game, 14-7, but the Knights of the Hudson responded with a 13-0 victory in the CSFL Championship.
Navy is seeking the 38th conference championship in program history, while Army is going for its 36th league title.
Live Stats | Watch | Directions to Mansfield University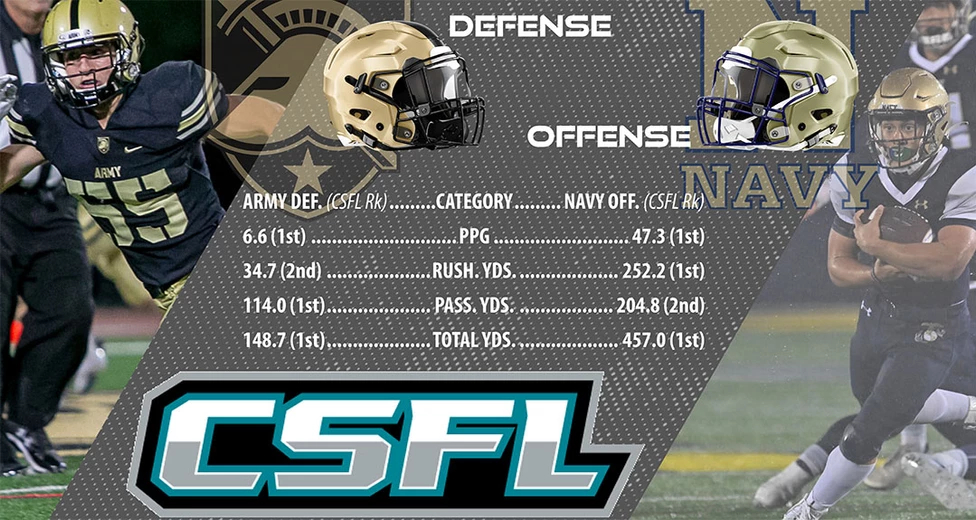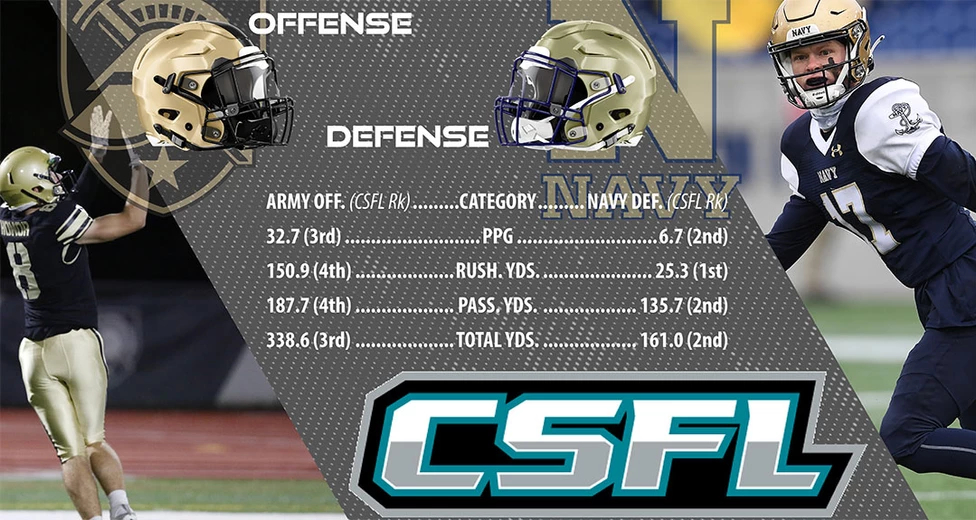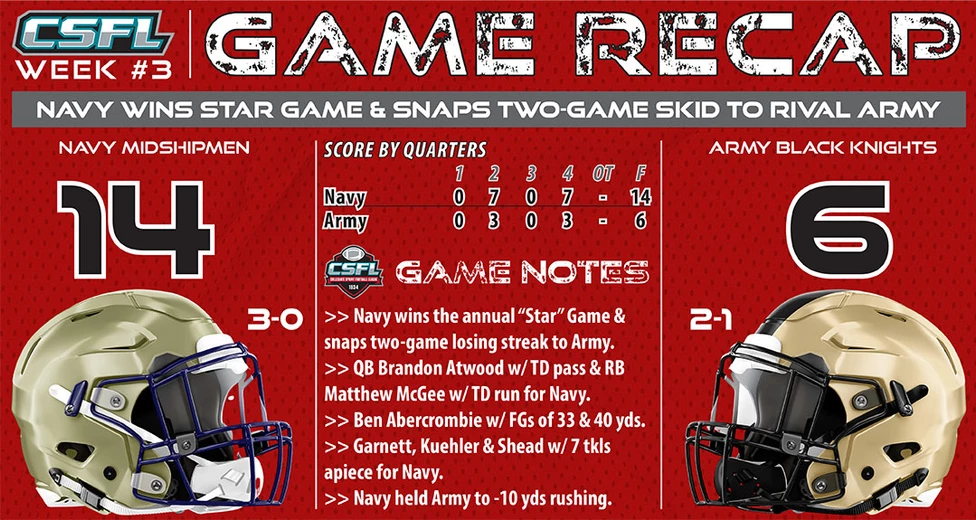 Tweets by @sprintfb
Archives