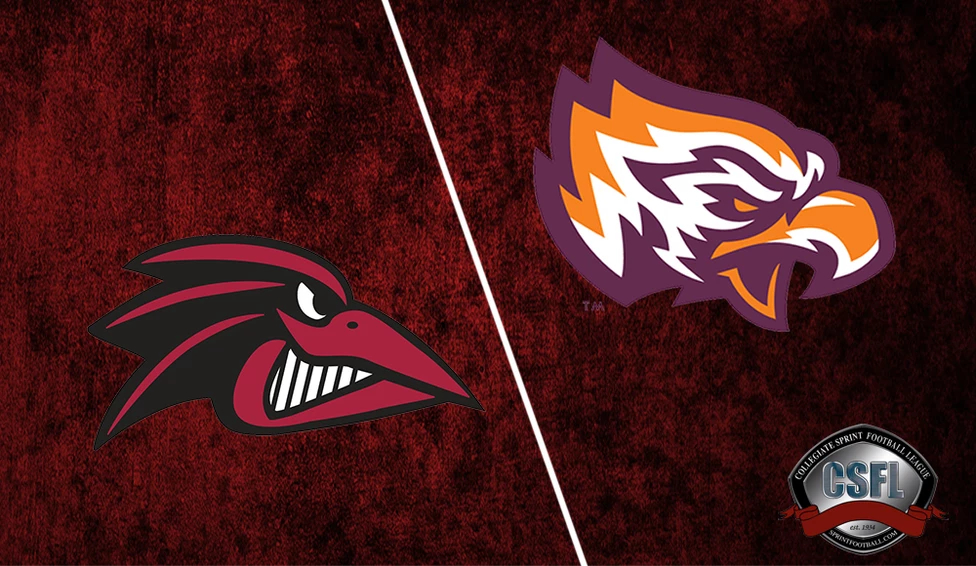 CSFL welcomes two new coaches
By: CSFL Staff | Collegiate Sprint Football League | August 15, 2017
As final preparations begin for the 2017 CSFL season, the league would like to officially welcome two new head coaches. Post University announced this summer that Joseph Newman would take over for the Eagles and Franklin Pierce announced that Rashad Watson would be the interim head coach for the Ravens.
Newman is familiar with the league and with Post, having spent the last two seasons as the Eagles' offensive line and special teams coach. Read more about coach Newman courtesy of Post athletics HERE.
Watson will be making his head coaching debut this season and comes to Franklin Pierce after spending five years in various assistant roles at Missouri Southern State University. His roles included defensive coordinator and special teams coordinator. Read more about coach Watson courtesy of Franklin Pierce athletics HERE.
The 2017 season is fast approaching with opening weekend set for Sept. 15-16. The league announced last spring that with the addition of Caldwell for 2017, play would be split into two divisions, a North and South, with the winners of each division squaring off in an official CSFL title game one week after the conclusion of the regular season.
Check back the week before the season opens for the first weekly preview of the year.