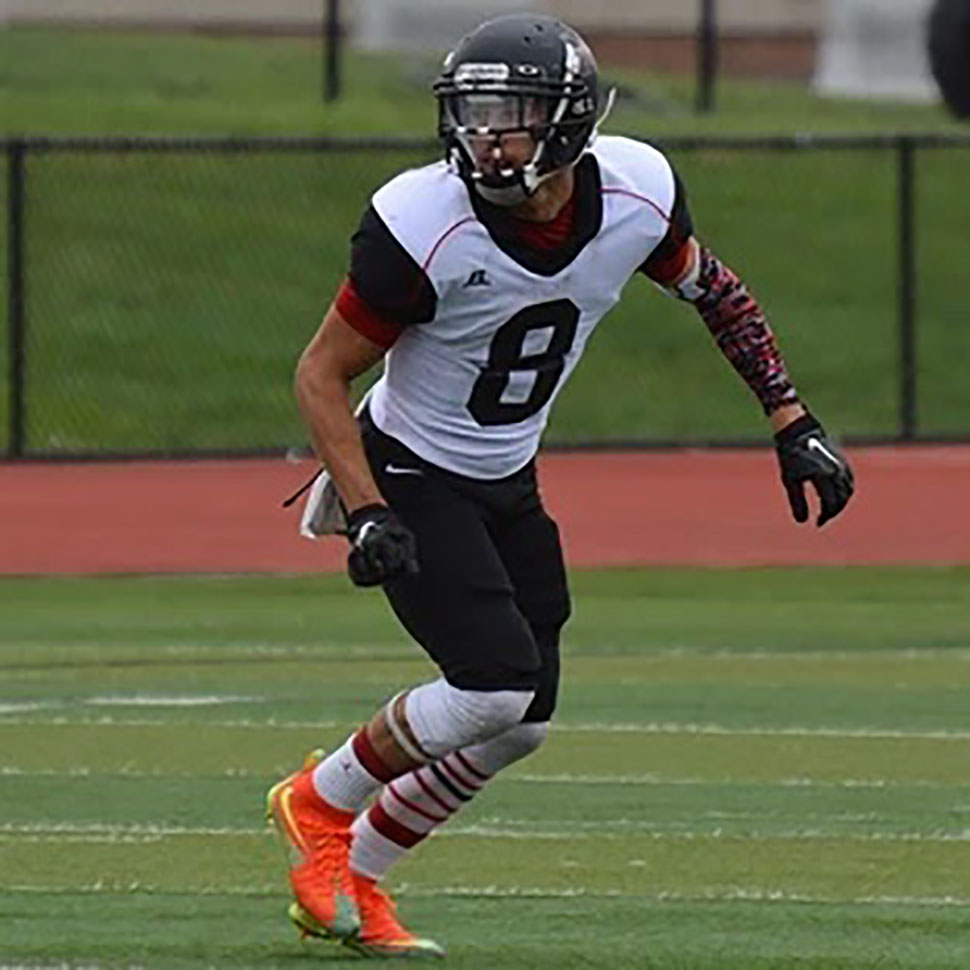 Week 1 Preview
By: CSFL Staff | Collegiate Sprint Football League | September 15, 2016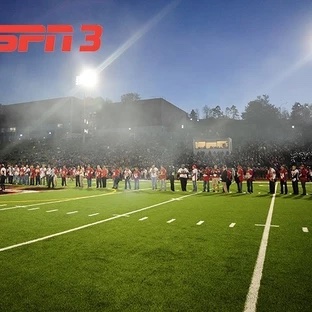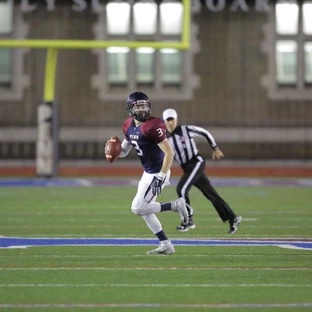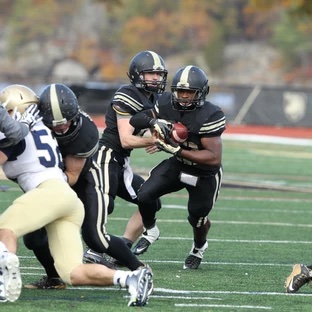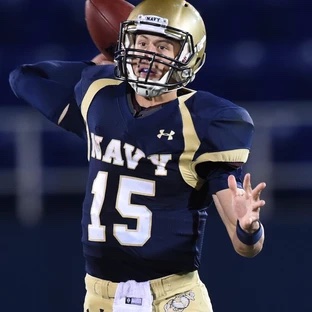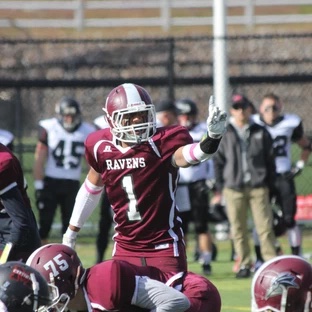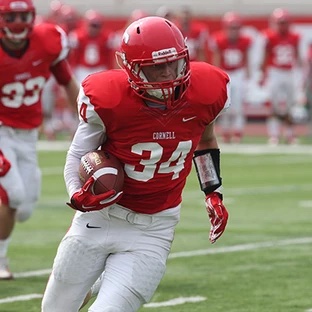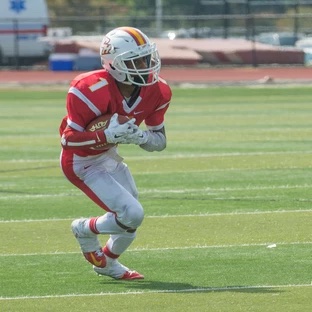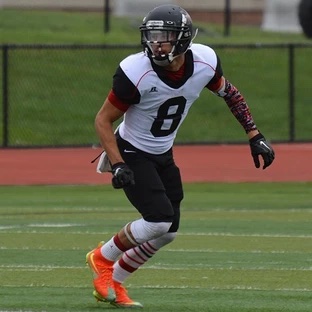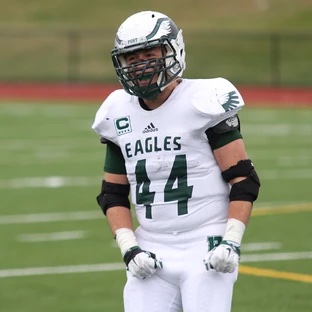 The Collegiate Sprint Football League will open the 2016 season with a slate of four games this weekend, highlighted by a national television broadcast from Mansfield University.
Defending league champion Army will kick things off with the first official game of the year Friday night (Sept. 16) when Chestnut Hill visits West Point for a 7 p.m. game. The Griffins played their first season in the league last year, but did not count towards the league standings in their inaugural season. That break-in period is over and they'll play their first officially counted game Friday night against the Black Knights, who went undefeated on the way to their 34th league title in 2015.
Navy will travel to Cornell Saturday (Sept. 17) for a 1 p.m. kickoff for the second game of opening weekend, which will wrap up with a pair of night games Saturday night. Post will visit Franklin Pierce for a 6:30 p.m. kickoff before the headline event for the league, a national television game between visiting Penn and hosting Mansfield, set for 7 p.m.
The Penn at Mansfield game can be seen worldwide on ESPN 3 and the Watch ESPN app. It will also air locally on a number of channels in the Pennsylvania and New York regions.
A look at all four of the opening weekend matchups, as well as a team capsule for each of the eight teams in the league, can be found below. For any live coverage options, visit the schedule pages of each team's respective website. League statistics will be available each Sunday throughout the 2016 season and weekly reviews and Players of the Week will be available Tuesdays.
-----
CHESTNUT HILL at ARMY WEST POINT – Friday, Sept. 16 – 7 p.m.
Last Season: Chestnut Hill (3-2), Army West Point (7-0)
Last Year's Score: Did Not Play (2016 is first meeting)
ARMY WEST POINT BLACK KNIGHTS
Army enters the 2016 season in a familiar position as league favorites. The Black Knights are coming off their 17th perfect season and 34th overall CSFL title last fall and looking to continue that trend in 2016. They have won three of the last four titles and have claimed four total championships under head coach Ret. LTC Mark West, who is entering his eighth year on the staff. West has posted a 40-9 overall record and 36-6 career mark in CSFL games. The Black Knights graduated 18 seniors from the most successful class in Army sprint football history last year, but return some of the top players in the league. Heading that charge are captains Matthew Tamburri (LB) and Marqus Burrell (RB). Tamburri was a first team All-League player last fall at the linebacker spot, where he racked up 46 tackles. He blocked the potential game-tying extra point in the win over Navy that sealed the league title. Burrell rushed for 556 yards and five touchdowns last year and is a two-time first team All-CSFL performer. Joining Burrell on offense is WR Austin Breed, who caught 27 passes for 309 yards and four TDs last year, and OL Luke Fazzari, who was named to first team All-CSFL honors. DB Tanner Andrews led the league in interceptions last year with six and LB Nathan Lopez picked up 42 tackles last fall.
CHESTNUT HILL GRIFFINS
In its second season as members of the CSFL, Chestnut Hill will rely on the experience and leadership of its returning core from the inaugural team. "The goal is to get better every day, to compete in every game, and enjoy the process of building a program," said second year head coach Mike Pearson, who went 3-2 last season. The squad returns captains Raevon Floyd-Bennett (WR/DB), Jonathan Baldwin (LB) and Kadeem Pankey (DB). Floyd-Bennett was the team's MVP last year and finished the year third in the CSFL in all-purpose yards per game at 114.2. He tallied 571 all-purpose yards in just five games. He also recorded four interceptions, tying him for third among his league peers. He and Baldwin each were named to All-CSFL Honorable Mention honors. Baldwin tied for 10th in the league in tackles-per-game (7.0.) as he racked up 35 over five contests. Pankey had an interception and 25 tackles, including three for a loss (26 yards).
-----
NAVY at CORNELL – Saturday, Sept. 17 – 1 p.m.
Last Season: Navy (5-2, 4-2 CSFL), Cornell (4-3, 4-3 CSFL)
Last Year's Score: Navy 35, Cornell 14 (at Navy)
NAVY MIDSHIPMEN
Navy enters the year hungry to get back on top of the league after winning the title in 2014, but seeing it slip away last year with a pair of nail-biting losses to Franklin Pierce and Army by a combined three total points. Head coach Major Jeff Polson, USMC, returns for his second season on the sideline after posting a 5-2 overall record last fall. The Midshipmen will likely begin the season relying on their stout defense that allowed just 73 total points over seven games last year. The team returns six starters and three other players that saw significant time on that defense. Senior safety Kendall Mackey leads the way as a returning first team All-CSFL member with Honorable Mention All-CSFL junior cornerbacks Devin Graves and Patrick McMahan flanking him on the outside. Up the middle, defensive captain Nick Abramson will lead the linebacking corps, while Honorable Mention All-CSFL defensive tackle Blake Papet headlines Navy's returners on the line. The Mids' offense will have a few more questions than their defense early on as just four starters return. Following the graduation of standouts Eric Wellmon at running back and Matthew Hite and Corey Garcia at wide receiver, Navy and new offensive coordinator Commander Christian Roncketti, USN, will lean heavily on the play-making abilities of senior quarterback and offensive captain Nick Deterding. In his first year as the starting QB in 2015, Deterding turned in a season worthy of second team All-CSFL accolades.
CORNELL BIG RED
Cornell and co-head coaches Terry Cullen and Bart Guccia are looking to improve on a 4-3 record last fall and will welcome back some of their top players in hoping to do so. Cullen is entering his 39th year as head coach and his 53rd overall season with Cornell sprint football, making him the longest tenured CSFL coach. Guccia enters his ninth season as the co-head coach. Cornell returns nine starters on the defensive side of the ball, including seven of the top 10 tacklers from 2015. LB Chris D'Ambrosio led the way last year with 40 stops, including three sacks. He is joined by DL Andrew-Gerard Baddoo and CB Karriem Royster, who led the team last year with three interceptions. The offense will be guided by senior QB Rob Pannullo, who earned Honorable Mention All-CSFL honors last year. He is coming off a season in which he accounted for 1,045 yards and 10 touchdowns. Second team All-CSFL RB Kevin Nathanson also returns after rushing for 370 yards and pulling down 21 passes for 248 yards. Four of the team's top five rushers from 2015 return this year. The offense will miss graduates Trevor Marrero and Benjamin Herrera, who combined to account for 45 percent of the team's receiving yards last fall.
-----
POST at FRANKLIN PIERCE – Saturday, Sept. 17 – 6:30 p.m.
Last Season: Post (0-7, 0-6 CSFL), Franklin Pierce (4-3, 3-3 CSFL)
Last Year's Score: Franklin Pierce 38, Post 0 (at Franklin Pierce)
FRANKLIN PIERCE RAVENS
Franklin Pierce will enter the 2016 season with a lot of unknowns for fifth year head coach Pete Ewald, who owns a .500 record at 13-13 after his first four years. The Ravens posted one of the biggest upsets of the last decade in the league with an 18-16 win on the road at defending champion Navy last year, which helped propel the team to a winning record at 4-3 overall. The defense returns some of its top players, but the offensive side of the ball will be nearly a complete makeover with the four leading rushers, four leading receivers and the starting quarterback all gone. Linebacker Josh Castro and defensive lineman Demitri Moreno will try to lead the squad from the defensive side of the ball. Castro recorded 46 tackles, six tackles for loss and one sack last year. Moreno racked up 21 solo tackles, 6.5 tackles for loss and 3.5 sacks. DB Brandon Knight finished second in the league last year with five interceptions and returns for his senior year as well.
POST EAGLES
Post welcomes new sprint football head coach Joe Taylor in 2016. Taylor spent the previous three years as an assistant on the Navy sprint football staff, where he worked with one of the top programs in the league. Taylor is charged with helping Post to right the ship after the program went winless in 2015 and was shut out four times. The Eagles return three All-CSFL honorees from 2015, led by Post's all-time tackles leader in senior linebacker Chris Leggio. He led the conference with 81 tackles last year and enters the season as a legitimate preseason candidate for league MVP on defense. On offense, quarterback Greg Volpe is back for his senior year after throwing for 1,146 yards last fall. Honorable Mention All-CSFL tight end Rocco Guerrera also returns after grabbing 10 catches for 104 yards with one touchdown last year.
-----
GAME OF THE WEEK
PENN at MANSFIELD – Saturday, Sept. 17 – 7 p.m. (ESPN 3 / WATCH ESPN)
Last Season: Penn (5-2, 5-2 CSFL), Mansfield (2-5, 1-5 CSFL)
Last Year's Score: Penn 16, Mansfield 13 (at Penn)
Series Info: Penn is 8-0 in the all-time series, but three of the last four meetings between these two teams have been decided by three points or less. Wins by Penn in 2012 (16-13), 2014 (14-13) and last fall (16-13) are the three smallest margins of victory for the Quakers in the last eight years. This game will be part of a featured day of events at Mansfield that culminates in the ESPN 3 broadcast of the game.
PENN QUAKERS
Penn enters 2016 as a legitimate contender for the league title after posting a 5-2 record last year and returning seven All-CSFL performers, including the league's offensive MVP in quarterback Mike McCurdy. Legendary head coach Bill Wagner enters his 47th season on the sideline at Franklin Field, where he has led the team to five CSFL titles and is the longest tenured head coach in the league. The Quakers are eager to get the season started after coming agonizingly close to winning the title last year. A win over Army West Point in week six last year would have done it, but the Black Knights squeaked by with a 16-13 double OT victory en route to winning the league title. Penn finished second and capped the year with a major award when McCurdy was voted the league's offensive MVP. The senior signal caller enters his final year just 350 yards shy of becoming Penn's all-time leading passer. He led the league in offense last fall and has thrown for 4,073 career yards. In addition to McCurdy, the Quakers have six other returning players who received CSFL postseason honors last season. Max Jones and James Juliano were named to the league's first team, while Sam Smallzman and Marcus Jones each earned second-team accolades. Chris Colavita and Quinn Karam rounded out the achievements, receiving honorable mention honors. Max Jones ranked fourth in the CSFL last season in rushing yards per game (77.0), and fifth in the league in touchdowns (6). On the defensive side of the ball, Juliano led the Quakers with 58 tackles and nine tackles for loss. He also added a pair of interceptions and a fumble recovery. Diorio piled up 17 tackles, a forced fumble and a team-high three interceptions. Smallzman led the squad with seven sacks (third-best in the CSFL), while also adding 38 tackles, 8.5 tackles for loss, and a forced fumble. Marcus Jones led the CSFL with four fumble recoveries, while his 5.5 sacks were fifth in the league.
MANSFIELD MOUNTAINEERS
The season opener will have an extra special meaning for Mansfield, even outside of the ESPN 3 telecast of the game, as it will officially mark the beginning of the University's 125th year of fielding a football program. Mansfield boasts the claim of being the home of night football, with the first night game being played there 124 years ago in 1892. The Mountaineers played NCAA football until the 2006 season. The University joined the CSFL in 2008 and has been a member since. The Mounties will be under the direction of new head coach Rick Novak, who comes to Mansfield after spending the last three years as an assistant at Navy. In total, he has 37 years of coaching experience. The Mountaineers return three All-CSFL selections from last year, led by two-time first team selection Kyle Post, a junior defensive back. He recorded 32 tackles last season and came away with two interceptions in the game against Penn. Second team OL Steve Sicilia returns after starting all seven games at left guard last year, helping to block for the top running back in the league. Honorable Mention linebacker John Capwell also returns after posting 44 tackles, including 33 solo, and 6.5 tackles for loss last year.
Reminder: The first Players of the Week and weekly review of the 2016 season will be posted here Tuesday and sent out on the CSFL Facebook and Twitter pages.