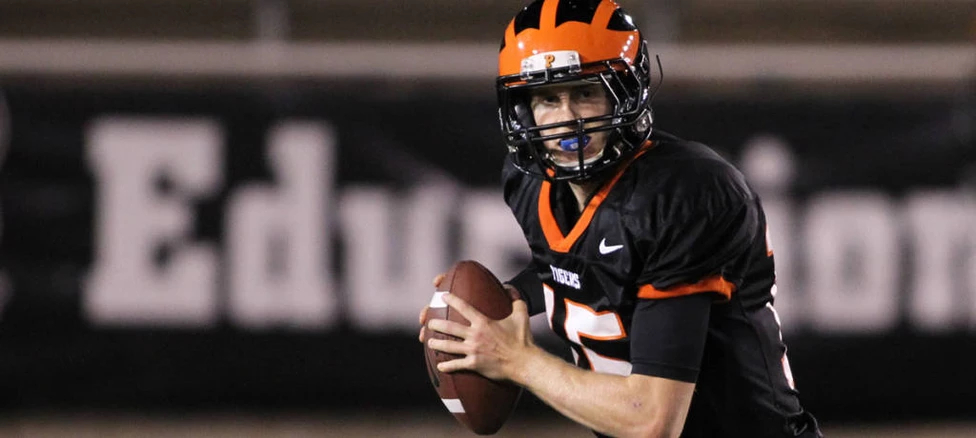 Chestnut Hill Wins Finale
By: CSFL Staff | Collegiate Sprint Football League | November 10, 2015
The final week of the 2015 CSFL season wrapped up with just one game as Chestnut Hill traveled to Princeton to close the year.
It looked as if the Tigers were on their way to getting the victory that has eluded the program for years, but Chestnut Hill rallied back from down 16 points in the fourth quarter to score a 44-36 victory and keep Princeton out of the win column.
The way the game was won was hearbreaking for Princeton, as Chestnut Hill scored the winning points on an 85-yard fumble recovery for a touchdown with just 1:59 to play after Princeton was threatening to score the winning points itself.
The Tigers put together their most complete offensive performance in years, finishing with 346 yards of offense that included 205 passing yards and 141 rushing yards. Chestnut Hill went for 317 yards, including 186 through the air and 131 on the ground.
Josean Perez's 85-yard fumble return TD stood as the winning points in the game.
Princeton's Chad Cowden completed 19 passes for 205 yards and two touchdowns and also ran for 83 yards and two more scores. Patrick Yu caught four passes for 100 yards and one TD.
Chestnut Hill was led by Reginald Robinson, Jr., who completed seven passes for 155 yards with two touchdowns. He also ran for two TDs. Raevon Floyd-Bennett rushed for a 63-yard TD and had two interceptions on defense. Demoree Hll caught four passes for 112 yards and one touchdown.
Chestnut Hill finishes its inuagural season of sprint football with a winning record at 3-2.
The final scheduled release for the 2015 season will be the announcement of the All-CSFL team, which will take place after the coaches annual meeting in December.