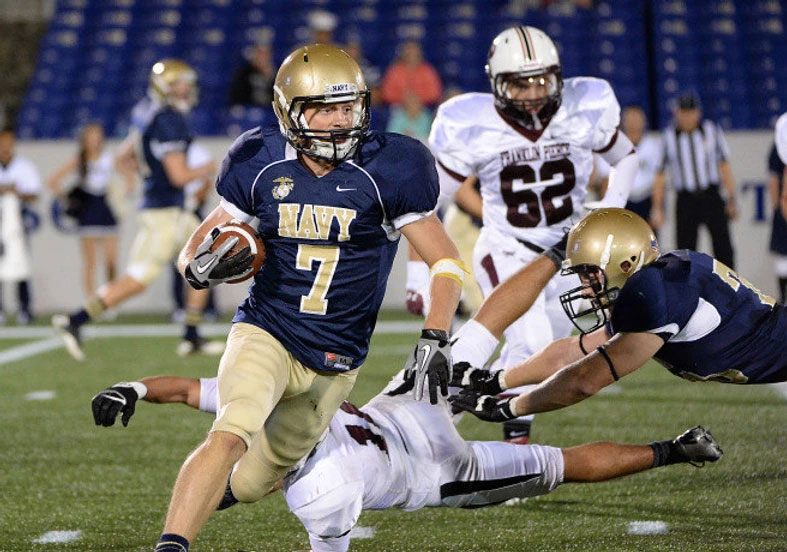 2014 All-CSFL Teams Announced
By: CSFL Staff | Collegiate Sprint Football League | August 5, 2014
The Collegiate Sprint Football League has announced its All-Conference teams for the 2014 season.
CSFL champion Navy has the most players named to first team honors with nine, including the league's Most Valuable Player in running back Eric Wellmon. The Midshipmen placed three athletes on the first team offense, four on first team defense and two on first team special teams.
Army placed a total of seven players on first team honors. Cornell had five players named to first team accolades, Mansfield garnered four first team picks, Penn landed three first team selections and Franklin Pierce and Post each picked up two first team selections. Princeton is represented by three second team honorees.
Navy's star running back Wellmon was the runaway winner of the league's MVP honor in voting by the conference's head coaches after shattering the Navy single-season rushing record with 1,269 yards this fall. He rushed for 17 touchdowns, 181.3 yards per game and 6.9 yards per carry in leading the Midshipmen to an undefeated season and the CSFL title.